Why Choose Dental Fundamentals School of Dental Assisting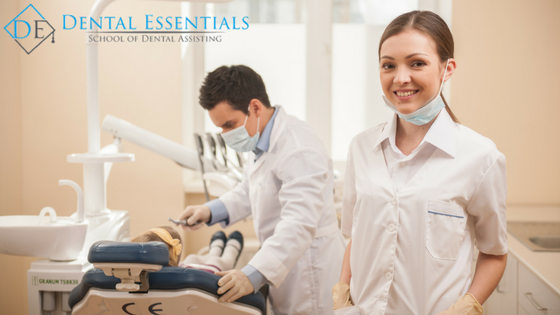 Dental Assisting has quickly become a popular field with plenty of potentials. It attracts dedicated individuals who are committed to details, hospitality, and precision. Dental Assisting can range from a job to a career and offers a wide range of possibilities.
So what are those possibilities? And why is Dental Assisting such a great job? Dental Fundamentals School of Dental Assisting the right school for me? Let us answer some of those questions for you.
Dental Assisting
Dental Assisting is a well-paid job in a professional environment work setting. It involves working with patients, dentists, and other assistants, as well as behind-the-scenes procedural work and preparation. The job is incredibly stable and well-paying, which attracts a high number of individuals to this field.
The job hours are also favorable, with the very rare late night or weekend, usually just normal business hours. Each day is expected and planned, but each case can be a new challenge and problem to solve, which keeps everything interesting.
Why Choose Dental Fundamentals School of Dental Assisting?
There are a variety of dental assisting schools from which you can choose. But something that sets Dental Essentials apart is our hands-on 10-week program. We don't just tell you how we show you and then allow you to practice alongside our experienced instructors. Our program helps you enter the world of dental assisting with confidence, ready to immediately contribute to any high-functioning dental work team. In just 10 weeks you can find yourself in an entirely new career, with many options for employment, benefits, and schedules.
Dental Essentials offers competitive tuition pricing that puts this certification well within your reach, regardless of your budget. Financing and scholarships are available to most students, and most of our students are finding high-paying jobs upon completion of our prestigious program.
This means that Dental Essentials can place you in a better situation in a quarter of the time of a four-year university, with a fraction of the cost. We are happy to provide prospective dental assistants with the training and support they need to revamp their future.
If you've considered dental assisting we urge you to look into Dental Essentials. We offer the best hands-on training you can get, with affordable pricing and compact timing. If you're ready to change your future, find a stable job that pays you well, and keep your weekends free… dental assisting might be the right choice for you.