Why Choose Dental Assisting For Your Career Path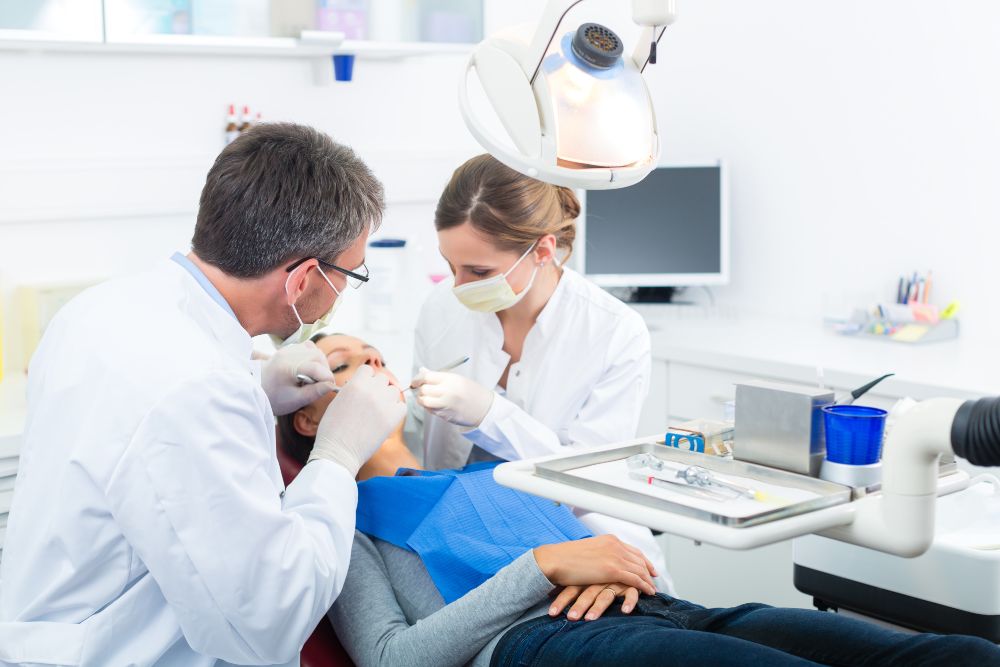 Do you want to pursue a career in dentistry, but don't know where to start? Consider becoming a dental assistant as your starting point. Dental assistants work with dentists and hygienists, and they also help patients feel comfortable and happy. They're responsible for providing patient care, taking X-rays, keeping track of records, and scheduling appointments.
If dental assisting sounds like you're dream career, keep reading to learn more.
Give Patients a Reason to Smile
Were you afraid of visiting your dentist's office when you were a kid? Most people fear going to the dentist, even as adults. Successful dental assistants can make any patient feel valued and taken care of.
Some people think they don't have what it takes to become a dental assistant because they believe they're unqualified. However, the top two most important skills you need are excellent communication and customer service. The ultimate goal of dental assisting is to make patients feel like they're at home. Ask any dental assistant about their job, and they will probably mention how rewarding it feels to make their patients smile.
Guaranteed Job Security
One of the best reasons for choosing this career is job security. Dental offices can't function without an assistant, so this role is highly sought after. When offices hire an assistant, dentists and hygienists can focus on their designated tasks as opposed to multi-tasking. A dentist who works with one can provide their patients with the best care instead of worrying about paperwork.
The field of dental assisting is projected to grow by 11 percent within the next decade, according to the U.S. Bureau of Labor Statistics. This statistic proves dental assisting is growing faster than any other occupation.
Growing Need for Dental Care
Decades ago, people didn't take oral health as seriously as they do now. Population growth naturally increases the demand for dental care, and older adults are more likely to retain their teeth than in years past.
Modern research proves oral health is essential to general health and emotional well-being. Having a healthy mouth helps you absorb your food's nutrients, which positively impacts your physique. Moreover, it enhances your social interactions and promotes high self-esteem.
Bacteria in the mouth can lead to infection in other parts of your body if your immune system is compromised. Cancer and heart disease share common risk factors with oral disease. Now more than ever, people are seeking preventative dental care to continue living their best life.
General and specialty dentists, which include endodontists, oral surgeons, and orthodontists, require the help of an assistant. No matter where you live, there will always be opportunities for dental assistants to shine.
Contact Dental Essentials School of Dental Assisting
After a few years in this role, you will know what it takes to run a dental practice. If you're feeling inspired, Dental Essentials School of Dental Assisting is here to help you meet your career goals. Become a dental assistant in just ten weeks when you sign up for our hands-on program. Schedule your tour today.